Private Transportation from Bergamo Orio al Serio Airport to Bellagio on Lake Como
Looking for transportation options from Bergamo Airport? Your search ends here! As you land at Bergamo Orio al Serio Airport, our skilled chauffeur will warmly welcome you, holding a personalized sign with your name. Experience a smooth transition as you're swiftly transported to your intended location, whether it's a hotel, villa, or apartment in Bellagio. The aerial distance between Bergamo Orio Al Serio Airport and Bellagio spans approximately 64 km. Anticipate an estimated travel time of around 1 hour and 30 minutes for the transfer, though please be aware that this duration can vary based on your selected vehicle and the traffic conditions at the time. Get rid of the burden of logistical details and enjoy a seamless and comfortable journey from Milan Bergamo Airport to Bellagio on the shores of Lake Como with BellagioTransfers.it.
Private group transfers for up to 20 people from Milan Bergamo Airport to Bellagio Lake Como.
There are several good reasons to book a private transfer or minivan in advance for your journey from Bergamo Orio al Serio Airport to Bellagio.
Price transparency: When you book with us, you will know the final price upfront, with no hidden fees or charges. This gives you peace of mind and ensures that you will not be surprised by the cost of your transfer.
Personalized service: Our professional driver will be waiting for you at Bergamo Airport and will take you directly to your hotel, villa, or any other destination in Bellagio. You will not have to worry about finding a taxi or navigating public transportation.
Door-to-door service: Our commitment to door-to-door service ensures that your transfer will be seamless and hassle-free. You will not have to worry about transferring between different modes of transportation or lugging your luggage around.
Vehicles suited to your needs: We understand that finding vehicles with a capacity for more than four people or accommodating passengers with specific luggage requirements can be challenging at Bergamo Airport. However, by pre-booking with us, you can rest assured that your transfer will be handled with a vehicle perfectly suited to your needs.
By securing your private transfer or minivan in advance, you can enjoy a stress-free journey from Bergamo Airport to Bellagio Lake Como, tailored to your specific requirements and delivered with utmost professionalism.
Lake Como Transfers with a Local Touch
Our drivers are experts in Lake Como tourism.
They are carefully selected for their professionalism and extensive knowledge of the area. With their expertise, you can rest assured that you will have the best guidance and recommendations throughout your journey.
Contact us for your Milan car service needs.
We offer private transfers from Milan, Malpensa Airport, Linate Airport, Milan Airport, and any other destination, including Bellagio Lake Como. Our transfers are seamless and door-to-door, with no stopovers or backtracking.
Choose our chauffeur service for a luxurious and comfortable journey to Bellagio Lake Como.
Our team of professional drivers will meet you at the airport or your hotel and drive you directly to your destination, ensuring a stress-free experience.
The Ideal Getaway: Lake Como and its Stunning Environs
Lake Como, a genuine piece of paradise, enchants its visitors with its majestic rivers, mountains, and picturesque villages gracing its shores. From Como to Menaggio, and even reaching Lecco via public boats, this region has charmed an array of notable figures, including the renowned George Clooney.
Private Transfer from Bergamo Airport to Bellagio on Lake Como
Whether arriving at Milan's Linate or Malpensa airports, our team of professional chauffeurs will be at your service, ensuring a seamless journey to your chosen location. No perplexity or inconvenience – your designated driver will await you outside of baggage claim, holding a sign bearing your name, making identification effortless.
Immerse Yourself in the Essence of Italy: Chauffeur Services for Bergamo Airport, Milan Malpensa, and Linate Airports
Our top-notch chauffeur services offer convenient transfers to and from Milan Malpensa and Linate airports, facilitating your effortless exploration of your desired destinations across Italy.
Design Your Ultimate Journey: Contact Us Today
We're here to aid you in curating your bespoke journey. Opt for our private transfer service and embrace a journey free from stress and complexities. Reach out today to secure your transfer to Bellagio, Lake Como, and other enchanting destinations. Your adventure begins right here!
Car transfers from Bergamo Airport to Bellagio Lake Como Transfers - No Hidden Costs, Flexible Payments, Child Seats Provided
When you reserve your transfer through BellagioTransfers.it, you can anticipate a smooth and transparent encounter with the following advantages:
All transfers are scheduled in advance, guaranteeing the proactive management of your transportation requirements. Our rates are all-inclusive, covering taxes, fuel, and tolls, so you won't be confronted by any unforeseen expenses.
Payment will be settled directly with the driver after the transfer, offering you the convenience of addressing the fare on-site. We accept both cash and credit card payments for your ease.
We recognize that travel plans may sometimes encounter delays or cancellations. In such situations, we kindly request your immediate notification, and we'll gladly reschedule your transfer accordingly. Your contentment is our utmost priority.
Our vehicles strictly maintain a smoke-free environment, ensuring a clean and enjoyable atmosphere for all passengers.
Should you need a child seat, simply notify us in advance, and we will supply it at no extra charge. Your child's safety and comfort hold paramount importance to us.
Reserve with us and encounter a dependable, transparent, and trouble-free transfer from Milano Linate Airport to Bellagio Lake Como.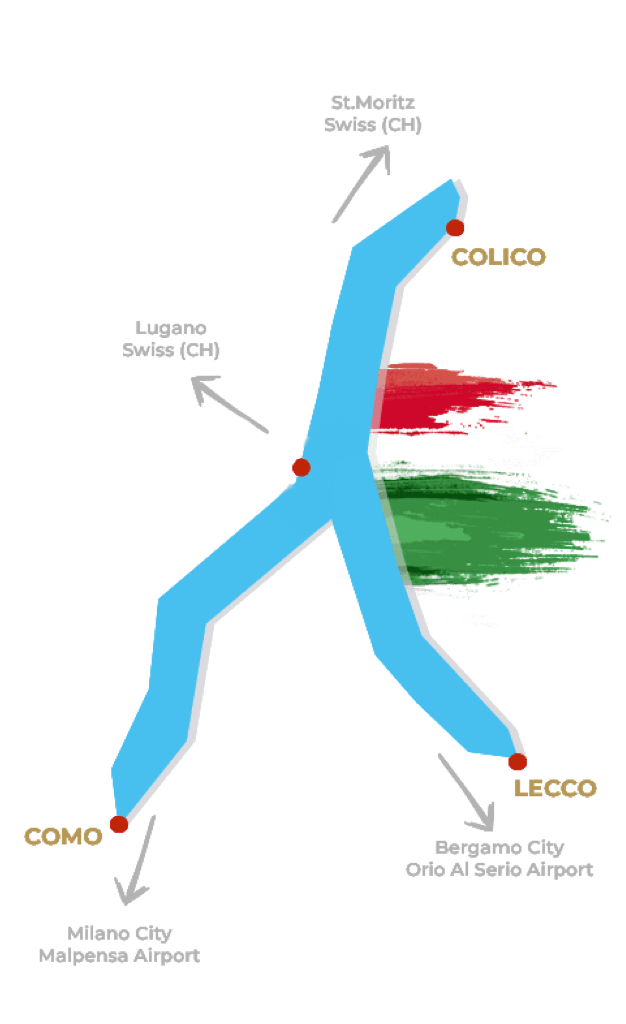 In order to view the booking form you must accept cookies. Click on the "Manage consent" button at the bottom left of the page and accept the cookies. We also suggest that you refresh the page if you still don't see the booking form correctly.
Send now your request
for a free quotation
We are waiting your message.