Private transfer from Malpensa Airport
to Bellagio Lake Como
Reach the enchanting beauty of Bellagio Lake Como and the Lombardy region with our exclusive chauffeur driver service.
Enjoy seamless door-to-door transfers from Milan Malpensa Airport to any destination in the area, ensuring the highest quality experience throughout your journey.
Indulge in a private transfer like no other: Milan Malpensa Airport to Bellagio Lake Como
Experience Italy in style with our private chauffeur-driven car. Our professional and experienced drivers will not only transport you safely and comfortably, but they will also make your journey a memorable one. With the possibility, upon request, to make stops along the way for shopping and sightseeing, your private transfer in Italy becomes an opportunity to explore and immerse yourself in the country's beauty.
Discover Italy in Comfort and Luxury: Book Your Private Chauffeur Driven Car
Our chauffeur service provides on-demand transportation with the most experienced drivers, ensuring that you travel in style and comfort. A private vehicle is more than just a means of transportation; it is an exclusive experience that allows you to discover Italy's most beautiful places.
With our service, you can explore Italy at your own pace, enjoying a level of comfort and luxury that public transport simply cannot offer.
Professional Drivers with In-Depth Knowledge of Lake Como's Tourist Sites
Our drivers are carefully selected for their professionalism and extensive knowledge of the tourist sites you'll visit. With their expertise, you can rest assured that you'll have the best guidance and recommendations throughout your journey.
Contact Us for Your Milan Car Service Needs
Whether you require a car service from Milan, Malpensa Airport, Linate Airport, Milan Airport, or any other destination, including Bellagio Lake Como, we are here to assist you. Our private transfers ensure a seamless journey with no stopovers or backtracking, providing you with a convenient door-to-door service.
Private transfer service from Linate Airport, Milan Airport, and Milan City Center to Bellagio Lake Como
Choose our chauffeur service for a luxurious and comfortable journey from Linate Airport, Milan Airport, or Milan City Center to Bellagio Lake Como and vice versa. Our team of professional drivers will meet you at the airport or your hotel and drive you directly to your destination, ensuring a stress-free experience.
The Perfect Destination: Lake Como and its Breathtaking Surroundings
Lake Como, a true piece of paradise, captivates visitors with its majestic rivers, mountains, and charming villages that adorn its shores. From Como to Menaggio, with Lecco accessible via public boats, this area has attracted numerous famous personalities, including the likes of George Clooney.
Milan Airport to Bellagio Lake Como Private Transfer
From Milan's Linate or Malpensa airports, our professional chauffeurs will pick you up and transport you directly to your desired destination. No confusion or hassle – your driver will meet you outside of baggage claim, displaying a sign with your name for easy identification.
Immerse Yourself in Italy: Chauffeur Service for Milan Malpensa and Linate Airports
Our chauffeur service offers convenient transfers to and from Milan Malpensa and Linate airports, allowing you to travel effortlessly to your desired destinations in Italy
Plan Your Perfect Journey: Contact Us Today
We are ready to assist you in organizing your tailor-made trip. Choose our private transfer experience and enjoy a stress-free and hassle-free journey. Contact us today to book your transfer to Bellagio, Lake Como, and other enchanting destinations. Your adventure starts here!
Car transfers from Milan Linate Airport to Bellagio Lake Como Transfers - No Hidden Costs, Flexible Payments, Child Seats Provided
When you book your transfer with BellagioTransfers.it, you can expect a seamless and transparent experience with the following benefits:
All transfers are made by reservation, ensuring that your transportation needs are taken care of in advance. Our rates are comprehensive and include taxes, fuel, and tolls, so you won't encounter any unexpected charges.

Payment will be made directly to the driver after the transfer, allowing you to conveniently settle the fare on-site. We accept both cash and credit card payments for your convenience.

We understand that travel plans can sometimes be subject to delays or cancellations. In such cases, we kindly ask you to inform us immediately, and we will gladly reschedule your transfer accordingly. Your satisfaction is our priority.

Our vehicles are strictly non-smoking, ensuring a clean and pleasant environment for all passengers.

If you require a child seat, simply let us know in advance, and we will provide it at no additional cost. Your child's safety and comfort are of utmost importance to us.
Book with us and experience a reliable, transparent, and hassle-free transfer from Milano Linate Airport to Bellagio Lake Como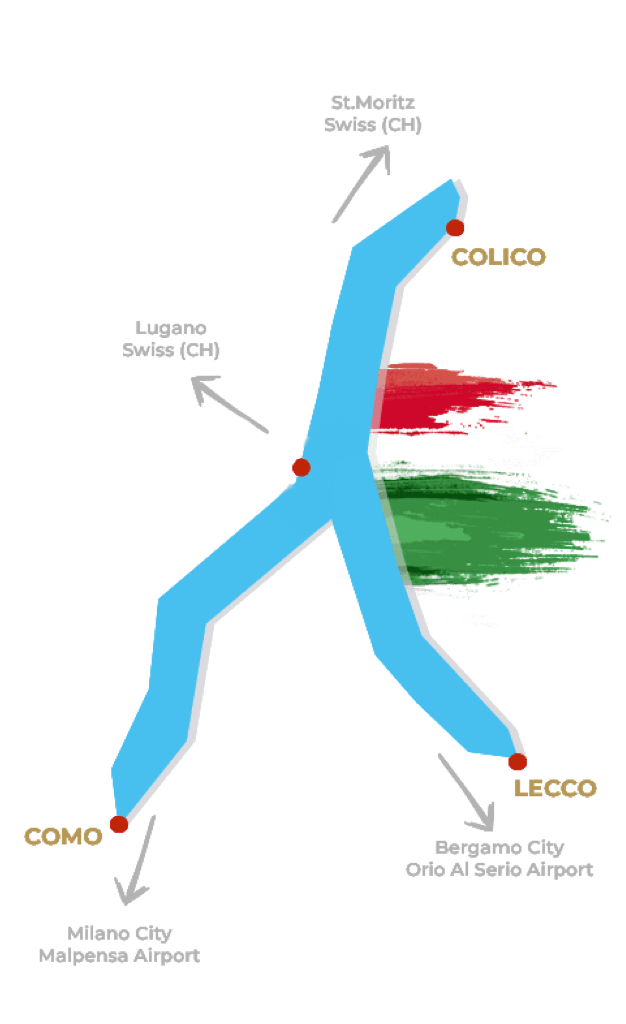 In order to view the booking form you must accept cookies. Click on the "Manage consent" button at the bottom left of the page and accept the cookies. We also suggest that you refresh the page if you still don't see the booking form correctly.
Send now your request
for a free quotation
We are waiting your message.